An in vitro model of psoriatic skin providing fast and
reliable
pre-clinical testing for anti-psoriasis drug formulations.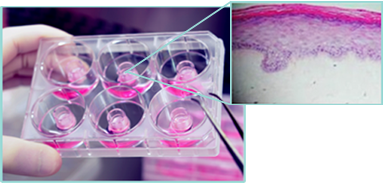 Effects of IL-17 and IF-
γ
on Chemokines and Cytokines that
Mediate Chronic Inflammation in Psoriasis
Increasing evidence has implicated the TH17 pathway as playing an important role in the pathophysiology of psoriasis. The effects of IL-17 were investigated using MatTek's Psoriasis tissue model in a tightly controlled

in vitro

setting.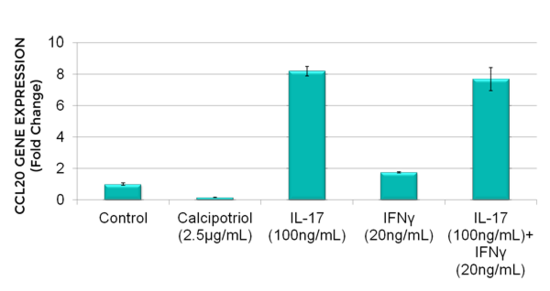 ​

​
상세문의